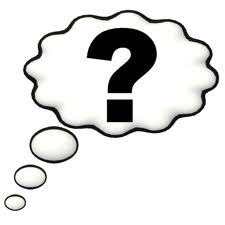 You think you know all there is to know about the Minnesota Twins? Give these questions a try. I will be giving away a Twins autographed picture to the winner of this months questions so send in your correct answers to us in an e-mail at jjswol@twinstrivia.com ASAP and we will list your name and city here so everyone knows that you know your Twins history. The first correct entry will receive the Twins autographed picture. Good Luck!
We had several correct entries yesterday but the first to arrive was from Mariam Touba in New York City. Nice job Mariam!
 March

trivia questions
1. Name the only Twins player other than Harmon Killebrew to hit a home run into the second deck of the left field seats at Met Stadium.
2. What Twins announcer was belted by Twins player Danny Walton and knocked to the ground and banished from the Twins clubhouse for the rest of the season after making a racial slur about Walton's new baby.
3. Harmon Killebrew appeared in what movie?
4. Who threw out the honorary first pitch at Met Stadium for game 1 of the 1965 World Series?
5. Frustrated with his outfielder's defensive play, Twins manager Gene Mauch set this players glove on fire.
GOOD LUCK!

Previous months questions and answers
1. What Twins manager was not born in the United States? Ron Gardenhire
2. These three former Twins pitchers pitched for a league record 7 different AL teams during their careers, can you name them? Ken Brett, Ken Sanders, and Mike Morgan
3. This Twins pitcher holds the AL record for most losses in a single season without a win, name him. Terry Felton
4. This Twins player left the club for 10 days in July 1961 because he was lonely and missed his wife and family, who was this player? Zoilo Versalles
5. This former Twins pitcher holds the major league record for most grand slam home runs given up during his career with 11 but he only gave up one while pitching for Minnesota. Name this pitcher. Kenny "the Gambler" Rogers
……………………………………………………………………………………………………………………………………..
Twins Crossword Puzzles
Once you have brough the puzzle up and are ready to print the puzzle, do a right-click with your mouse and you might want to do a print preview first to get the puzzle the right size to fit on a single page. The clues for the puzzle will print on page 2.
If you are interested in having me create a unique Twins Trivia puzzle for your special event, drop me a line at jjswol@twinstrivia.com and we can discuss what you are looking for and what the cost might be. Thanks!
Twins Puzzle 1          Twins puzzle 1 answers
Know your Twins pitchers puzzle          Know your Twins pitchers puzzle answers