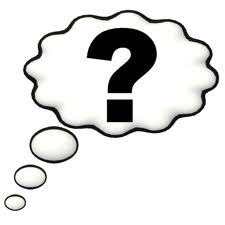 We are deep into the off-season and temperatures are cold, the green grass is now brown and covered with snow and spring training is not yet in sight. So what else is there to do then dream about baseball? Do you think you know your Minnesota Twins trivia? Give these questions a try and you might be this month's winner. This month's winners get no prize, just the bragging rights for knowing his/her Minnesota Twins history. Everyone that answers this months questions correctly will get his name listed here, so send in your correct answers to us in an e-mail at jjswol@twinstrivia.com . We had one December winner, hopefully we can do better this month. Good Luck!
January trivia questions
1. What two Twins players have been inducted in to the World Sports Humanitarian Hall of Fame?
2. Only two Twins pitchers have had 10 or more wins in 10 different seasons, can you name them?
3. What player holds the longest hitting streak to start his Twins career and how long is the streak?
4. This Twins player ran into a neck-high crossbar while attempting to catch a foul ball during game 3 of the 1965 World Series and played in the rest of the series even though he could barely speak or turn his head. Who was he?
5. In January 2011 the Twins announced that they would remove the trees behind the center field wall at Target Field due to complaints by the players. How many trees were there and what kind of trees were they?
 GOOD LUCK!

Previous months questions and answers
1. This former Twins player is in the Australian Baseball Hall of Fame, who is he and what position did he play for with the Twins? Glenn Williams played 3B
2. How many Twins pitchers have hit home runs? Bonus, how many home runs total have Twins pitchers hit? Nine, Twins pitchers have hit 36 home runs
3. Three times in my Twins career I had over 500 plate appearances in a season but struck out less than 30 times each season, who am I? Brian Harper
4. This Twins player hit the first home run ever given up by Roger Clemens, do you know who the player was? Tom Brunansky
5. This former Twins pitcher threw a complete game shutting out the Orioles 4-0 at Griffith Stadium and was the last Washington Senators pitcher to be credited with a win before the team moved to Minnesota after the 1960 season, who was he? Chuck Stobbs
Jeremy Jurek from Andover, Minnesota was the only December winner. 
……………………………………………………………………………………………………………………………………..
Twins Crossword Puzzles
Once you have brough the puzzle up and are ready to print the puzzle, do a right-click with your mouse and you might want to do a print preview first to get the puzzle the right size to fit on a single page. The clues for the puzzle will print on page 2.
If you are interested in having me create a unique Twins Trivia puzzle for your special event, drop me a line at jjswol@twinstrivia.com and we can discuss what you are looking for and what the cost might be. Thanks!
Twins Puzzle 1          Twins puzzle 1 answers
Know your Twins pitchers puzzle          Know your Twins pitchers puzzle answers
Twins outfielders puzzle          Twins outfielders puzzle answers