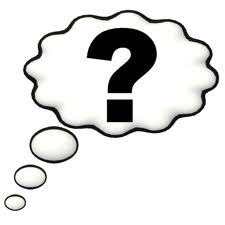 The 2015 season is a month old and the Twins record stands at 10-12, not great but still all in all not bad after the Twins 1-6 start. Since no one answered the April trivia questions correctly we will leave these questions out here for another month for you to ponder. Do you think you know your Minnesota Twins trivia? Let's test your memory of Twins history. If you know the answers to these questions you are doing pretty darn good because there are some tough ones this month. Give it a try, you just might be this month's winner. This month's winners get no prize, just the bragging rights for knowing his/her Minnesota Twins history. Everyone that answers this months questions correctly will get his name listed here, so send in your correct answers to us in an e-mail at jjswol@twinstrivia.com .
Good Luck!
May trivia questions
1. Three Minnesota Twins pitchers have retired the opposing team on three pitches, one did it three times, one did it twice and the third pitcher did it just once. Name the pitchers and tell me how many times each of them accomplished this feat.
2. This former Twins manager caught a pop up for the final out in Hoyt Wilhelm's no-hitter against the New York Yankees, who was that guy?
3. There are three pitchers that won games in the major leagues before they were twenty years old and also after they were 40 years old and two of them pitched for Minnesota, name the two former Twins.
4.  When this one time Twins player retired in 1965 he became the last active player to wear a Philadelphia A's uniform. Do you know who he was?
5. Prior to the 2014 season only six players in big league history have gotten 1,000 or more hits in both the NL and AL, two of these players once wore Twins uniforms. Can you name them?
 GOOD LUCK!
…………………………….

Previous months questions and answers
1. This former Twins player is tied with Juan Beniquez for the most teams played with in one league during his career. Who is this American league record holder and how many teams did he play for? Ruben Sierra played for eight AL teams.
2. Two Twins players have gotten 4 hits in their major league debuts. One was obviously Hall of Famer Kirby Puckett, who was the other? Wilson Ramos in 2010
3. Who is the only Twins player to hit a home run in his first two major league games? Tim Laudner
4. This Twins 1B played the entire game at first base at the Metrodome against the Cleveland Indians but failed to record a single put out making him the first player in franchise history to accomplish this feat. Name him. Justin Morneau
5. This Twins jokester one put chunky peanut butter in a teammates underwear, who was the jokester and who was the victim? Corey Koskie pulled the stunt on David Ortiz
……………………………………………………………………………………………………………………………………..
Twins Crossword Puzzles
Once you have brough the puzzle up and are ready to print the puzzle, do a right-click with your mouse and you might want to do a print preview first to get the puzzle the right size to fit on a single page. The clues for the puzzle will print on page 2.
If you are interested in having me create a unique Twins Trivia puzzle for your special event, drop me a line at jjswol@twinstrivia.com and we can discuss what you are looking for and what the cost might be. Thanks!
Twins Puzzle 1          Twins puzzle 1 answers
Know your Twins pitchers puzzle          Know your Twins pitchers puzzle answers
Twins outfielders puzzle          Twins outfielders puzzle answers