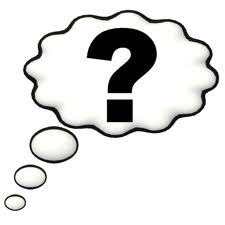 We had no March winners but we will post some new questions that pertain to Opening Day. The answers to the March questions are provided below. Do you think you know your Minnesota Twins trivia? Let's test your memory of Twins history and Opening Day history in particular. Give it a try, you just might be the winner. We have no prize, all you get is the knowledge that you know your Twins history and even if you were not able to answer the questions maybe you learned a little more about the Minnesota Twins wonderful history.
Send in your correct answers to us in an e-mail at jjswol@twinstrivia.com .
Good Luck!
April trivia questions
1. What Twins starting pitcher has started the most Opening Days and how many games did he start?
2. This Twins player started at first base on Opening Day twelve times, name him.
3. Who started at third base on more Opening Days than any other Twins player?
4. What Twins player started in the outfield nine times, more than any other Twins outfielder?
5. Name the Opening Day starting catchers for each of the three American League Championship (65, 87, 91) teams.
6. BONUS FRANCHISE QUESTION – I was in the Washington Senators Opening Day line-up playing in one position for 17 straight years, do you know who I am?
 GOOD LUCK!
…………………………….

Previous months questions and answers
1. After six prior drug suspensions, this one time Twins pitcher was banned from major league baseball but had his bad overturned by an arbitrator in November 1992. Who was he? Steve Howe
2. This Twins lifer played more games in a Twins uniform than any other player that only played for the Minnesota Twins, name him. Kirby Puckett
3. This Twins pitcher started more games for the Twins than any other pitcher that wore a Twins uniform for his entire career, who was this guy? Brad Radke
4. The longest opponent hitting streak against the Minnesota Twins is 27 games, what player holds this record? Angels outfielder Garret Anderson
5. The Twins record for most consecutive wins by a starting pitcher is shared by two players, name them and the number of games they won. Johan Santana and Brad Radke each won 12 games in a row.
……………………………………………………………………………………………………………………………………..
Twins Crossword Puzzles
Once you have brough the puzzle up and are ready to print the puzzle, do a right-click with your mouse and you might want to do a print preview first to get the puzzle the right size to fit on a single page. The clues for the puzzle will print on page 2.
If you are interested in having me create a unique Twins Trivia puzzle for your special event, drop me a line at jjswol@twinstrivia.com and we can discuss what you are looking for. Thanks!
Twins Puzzle 1          Twins puzzle 1 answers
Know your Twins pitchers puzzle          Know your Twins pitchers puzzle answers
Twins outfielders puzzle          Twins outfielders puzzle answers
1965 All-Star game puzzle            1965 All-Star game puzzle answers
1965 American League Champions crossword          1965 AL Champions crossword answers