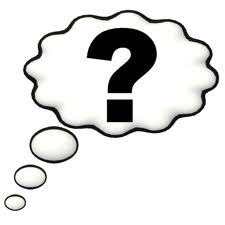 Sorry for the delay in getting these November trivia questions out here. Do you think you know your Minnesota Twins trivia? Give these questions a try and you might be this month's winner. This month's winners get no prize, just the bragging rights for knowing his/her Minnesota Twins history. Everyone that answers this months questions correctly will get his name listed here, so send in your correct answers to us in an e-mail at jjswol@twinstrivia.com . Good Luck!
November trivia questions
1. What two Twins players were high school teammates in Deshler, Ohio before again becoming teammates for the Twins?
2. What Twins pitcher holds the team record for most groundball double plays induced in a single season with 38?
3. Name two pitchers that won 20 or more games in a single season for the Twins and also won 20 or more games in a season for a National League team.
4. Four one-time Twins pitchers lost 20 or more games in a season for other teams, name the pitcher and the team they lost 20 games for?
5. The Twins have had 4 lefties win 20 or more games, the Washington Senators have had 21 pitchers win 20 games or more in a season between 1901 and 1960, how many of them were lefties?
 GOOD LUCK!

Previous months questions and answers
1. We will start you off with an easy one. What Twins pitcher holds the major league record for most home runs given up in a single season and how many did he give up? Bert Blyleven gave up 50 in 1986
2. A bit more difficult. Name the first Twins switch-hitter to bat in a game. Pitcher Pedro Ramos in the first game the Twins ever played.
3. This one-time Twins pitcher won over 250 games, pitched in the big leagues for 18 seasons and in 6 of those seasons led the league in wild pitches, who was he? I believe he holds the AL record for wild pitches. Jack Morris
4. In my 12 years with the Twins I only hit a total of 74 home runs but 4 of them were grand slams and in one season I hit 3 grand slams, do you know who I am? Rod Carew
5. Of course the last one is the toughest of all. The Twins are credited with being the first team in baseball to measure length of home runs, what year did they start to do this? 1963
……………………………………………………………………………………………………………………………………..
Twins Crossword Puzzles
Once you have brough the puzzle up and are ready to print the puzzle, do a right-click with your mouse and you might want to do a print preview first to get the puzzle the right size to fit on a single page. The clues for the puzzle will print on page 2.
If you are interested in having me create a unique Twins Trivia puzzle for your special event, drop me a line at jjswol@twinstrivia.com and we can discuss what you are looking for and what the cost might be. Thanks!
Twins Puzzle 1          Twins puzzle 1 answers
Know your Twins pitchers puzzle          Know your Twins pitchers puzzle answers
Twins outfielders puzzle          Twins outfielders puzzle answers