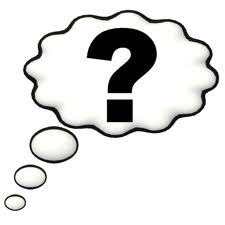 Wowzers! I have been ignoring this page of late but I will make it up to you. We had no correct answers in August or September so we will move on with a new set of questions. Since I am so late in getting these questions out here, I will keep them out here for the rest of October and all of November.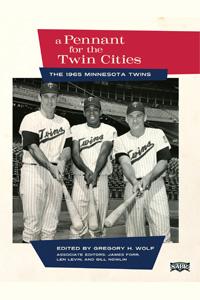 Here is what we will do. You will only get one shot at this so get it right the first time. If you enter more than once your entry will be disqualified. Get the correct answer to all seven question (including the two bonus questions) below and your name will be entered into a drawing for the new SABR book "A Pennant for the Twins Cities – The 1965 Minnesota Twins". I will hold the drawing at the end of November.
Do you think you know your Minnesota Twins trivia? Let's test your memory of Twins history. Give it a try, you just might be the winner. Everyone that answers this months questions correctly will be entered into the drawing for the book.
Send in your correct answers to us in an e-mail at jjswol@twinstrivia.com .
Good Luck!
October and November trivia questions
1. This team lost to the Twins 8-7 at Met Stadium in 12 innings in game one of a double-header but they managed to steal 12 bases off the Twins. Who was this team and for a bonus point who was the Twins catcher that allowed 11 of the 12 stolen bases in that game?
2. Who was the last Twins pitcher to throw a pitch with Joe Mauer as the catcher?
3. This former Twins pitcher has at least one save against everyone one of the 30 MLB teams and he finally accomplished that feat by saving a game against the Twins, the team he first played for. Name this pitcher.
4. Who was the first Twins player to hit into a triple play?
5. Who is the only Twins player to get 5 hits and score 5 runs in the same game?
BONUS: How many hits did the Twins get in the 1965 World Series?
 GOOD LUCK!
…………………………….

Previous months questions and answers
1. This former Twins catcher's first career home run was of the inside the park variety, can you name him? Chad Moeller 
2. I am the Twins single-season and career leader in getting hit by a pitch, who am I? Chuck Knoblauch
3. This former Twins pitcher only played in Minnesota during one season appearing in only 9 games pitching 9.2 innings and allowing no runs, who was he? Brian Fuentes
4. Who is the only Twins player to walk five times in a game? Roy Smalley
5. What two Twins pitchers each had a streak of 23 games in a row where they pitched 6 innings or more? Johan Santana and Jim Merritt
……………………………………………………………………………………………………………………………………..
Twins Crossword Puzzles
Once you have brough the puzzle up and are ready to print the puzzle, do a right-click with your mouse and you might want to do a print preview first to get the puzzle the right size to fit on a single page. The clues for the puzzle will print on page 2.
If you are interested in having me create a unique Twins Trivia puzzle for your special event, drop me a line at jjswol@twinstrivia.com and we can discuss what you are looking for and what the cost might be. Thanks!
Twins Puzzle 1          Twins puzzle 1 answers
Know your Twins pitchers puzzle          Know your Twins pitchers puzzle answers
Twins outfielders puzzle          Twins outfielders puzzle answers