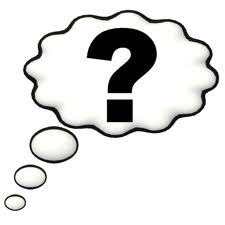 We had no correct answers in August so the questions stay out for another month. Do you think you know your Minnesota Twins trivia? Let's test your memory of Twins history. Give it a try, you just might be this month's winner. This month's winners still get no prize, just the bragging rights for knowing his/her Minnesota Twins history. Everyone that answers this months questions correctly will get his name listed here, so send in your correct answers to us in an e-mail at jjswol@twinstrivia.com .
Good Luck!
September trivia questions
1. This former Twins catcher's first career home run was of the inside the park variety, can you name him?
2. I am the Twins single-season and career leader in getting hit by a pitch, who am I?
3. This former Twins pitcher only played in Minnesota during one season appearing in only 9 games pitching 9.2 innings and allowing no runs, who was he?
4. Who is the only Twins player to walk five times in a game?
5. What two Twins pitchers each had a streak of 23 games in a row where they pitched 6 innings or more?
 GOOD LUCK!
…………………………….

Previous months questions and answers
1. Who made the Twins final out at the Metrodome? Brenda Harris
2. Brian Dozier attended the University of Southern Mississippi where in addition to being the star shortstop on the baseball team, he was the lead guitarist in a short-lived band called what? Silky Smooth
3. What Twins pitcher walked seven batters with no strikeouts in his major league debut that lasted all of two innings? Trevor May
4. This Twins player hold the record for the longest time between his first game and his first appearance in a World Series, who is this player? Joe Niekro
5. Ear-flapped batting helmets became mandatory in 1983. The flap-free batting helmet era ended in 2000 when this one-time Twins player retired as he was the  last grandfathered player playing to wear a non-ear-flapped batting helmet. Name him. Gary Gaetti
……………………………………………………………………………………………………………………………………..
Twins Crossword Puzzles
Once you have brough the puzzle up and are ready to print the puzzle, do a right-click with your mouse and you might want to do a print preview first to get the puzzle the right size to fit on a single page. The clues for the puzzle will print on page 2.
If you are interested in having me create a unique Twins Trivia puzzle for your special event, drop me a line at jjswol@twinstrivia.com and we can discuss what you are looking for and what the cost might be. Thanks!
Twins Puzzle 1          Twins puzzle 1 answers
Know your Twins pitchers puzzle          Know your Twins pitchers puzzle answers
Twins outfielders puzzle          Twins outfielders puzzle answers