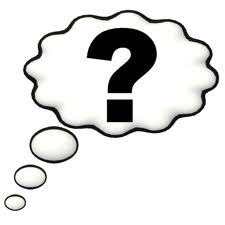 Since the Minnesota Twins are hosting the All-Star game in less than two weeks let's test your Twins All-Star memory and knowledge. A number of these questions have been used on this site previously but no matter. No prizes this month, just bragging rights. There is no single winner this month, everyone that gets the answers correct gets their name and home city listed here as a Minnesota Twins All-Star Trivia expert. Send in your correct answers to us in an e-mail at jjswol@twinstrivia.com ASAP.
As an added bonus to celebrate the Minnesota Twins hosting their third All-Star game we will be publishing a 1965 All-Star game crossword puzzle in the next week or so. Keep checking back so you don't miss it.
Congratulations to Father Stan Mader for winning the June trivia contest. 
July trivia questions
1. What one time Twins catcher is the only player to hit a home run in his first MLB at bat and also in his first all-star game at bat?
2. This Twins player was one of five players on the final vote ballot for the 2007 All-Star game.
3. Who was the first Minnesota native to represent the Minnesota Twins in the MLB All-Star game and what year did it take place?
4. What is the youngest Twins player to ever bat in an All-Star game?
5. Only three Twins pitchers have started an all-star game, name them.
6. What Twins player was part of the All-Star Home Run Derby but ended up hitting no home runs? To date this player is the only Twins player to participate in the All-Star home run contest and hit zero home runs.
7. Two Twins players have hit home runs in an All-Star game, name the players and how many each has hit in All-Star competition.
8. Who is the only Twins pitcher to earn an All-Star game victory and what year did he get it?
9. What Twins player has been an All-Star games starter at all three outfield positions?
10. What Twins pitcher struck out 4 NL All-Stars in one of his All-Star appearances?
11. This Twins All-Star hit two triples on one All-Star game. Name the Twins player who did this, name the opposing pitcher and the stadium where it happened.
12. What Twins All-Star pitcher stands as the last Twins pitcher to bat in an All-Star game and what year did it happen?
13. Only two Twins players have ever led the American League in All-Star fan voting, name them. For a bonus point tell me the years involved.
14. How many different Twins players have been named as All-Star players prior to this year?
 GOOD LUCK!

Previous months questions and answers
1. These two former Twins managers had walk-off World Series game winning hits during their playing careers. Name them and the teams that they played for when they had these game winning hits. Cookie Lavagetto for the Brooklyn Dodgers against the Yankees in 1947 and Billy Martin for the New York Yankees against the Brooklyn Dodgers in 1953.
2. This Twins manager once collected autographs and he had them sign his MacMillan Baseball Encyclopedia. Who was he? Ron Gardenhire
3. What former time Twins manager was once a Marine Drill Sergeant? Cal Ermer
4. I am the only former Twins manager to appear in a Twins opening day line-up as a Twins player. Who am I? What position did I play and what was the year? Billy Gardner was the Twins opening day second baseman in 1961.
5. This former Twins manager was originally drafted in the 8th round by the Seattle Pilots in 1968. Can you name him? Tom Kelly
6. What Twins manager appeared in 4 all-star games as a player? Cookie Lavagetto
7. I once managed the Twins but I never played in the major leagues, do you know who I am? Ray Miller
8. This former Twins skipper hit 80 big league home runs as a player, who was he? Sam Mele
9. This former fiery Twins manager participated in 5 different World Series as a player and 2 more as a manager. Billy Martin
10. What former Twins manager was known as Captain Hook? Bill Rigney
11. What Twins manager was not born in the United States? Where was he born? Ron Gardenhire was born in Germany.
12. Frustrated with his outfielders defensive play, this Twins manager set this players glove on fire. Who was this manager? Gene Mauch
 Congratulations to Father Stan Mader from Vermillion, Minnesota for winning the June trivia contest.
……………………………………………………………………………………………………………………………………..
Twins Crossword Puzzles
Once you have brough the puzzle up and are ready to print the puzzle, do a right-click with your mouse and you might want to do a print preview first to get the puzzle the right size to fit on a single page. The clues for the puzzle will print on page 2.
If you are interested in having me create a unique Twins Trivia puzzle for your special event, drop me a line at jjswol@twinstrivia.com and we can discuss what you are looking for and what the cost might be. Thanks!
Twins Puzzle 1          Twins puzzle 1 answers
Know your Twins pitchers puzzle          Know your Twins pitchers puzzle answers