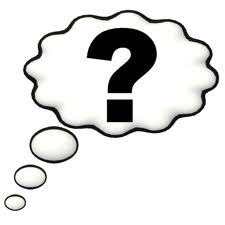 Do you think you know your Minnesota Twins trivia? Give these questions a try and you might be this month's winner. No one answered the September questions correctly so we will leave them out here. This month the winner will get an 8×10 autographed picture of catcher Lenny Webster who played for the Twins from 1989-1993 and went on to play for the Expos, Phillies, Orioles and the Red Sox. The winner will be the first person to answer this months Twins trivia questions correctly so send in your correct answers to us in an e-mail at jjswol@twinstrivia.com . We will also list your name and city here so everyone knows that you know your Twins history.
We have a winner for the October trivia contest, Tim Runeborg from St. Paul.
October trivia questions
1. We will start you off with an easy one. What Twins pitcher holds the major league record for most home runs given up in a single season and how many did he give up?
2. A bit more difficult. Name the first Twins switch-hitter to bat in a game.
3. This one-time Twins pitcher won over 250 games, pitched in the big leagues for 18 seasons and in 6 of those seasons led the league in wild pitches, who was he? I believe he holds the AL record for wild pitches.
4. In my 12 years with the Twins I only hit a total of 74 home runs but 4 of them were grand slams and in one season I hit 3 grand slams, do you know who I am?
5. Of course the last one is the toughest of all. The Twins are credited with being the first team in baseball to measure length of home runs, what year did they start to do this?
 GOOD LUCK!

Previous months questions and answers
1. This former Twins pitcher gave up Pete Rose's 4,000th hit. Who was he and what team was he pitching for at the time? Jerry Koosman pitching for the Phillies on 4/13/1984
2.  What Twins organist who last played in 1998 played "take me out to the ball game" in 1,775 straight Twins home games? Ronnie Newman
3. What one time Twins player appeared on the first ever cover of Baseball Digest back in the early 40's? Elmer Valo
4. Sandy Koufax won his first major league game on August 27, 1955 when he shutout the Cincinnati Reds 7-0 at Ebbets Field giving up only two hits. One of the Reds players that day hit a double off Koufax and later went on to manage the Minnesota Twins, who was that player? Sam Mele
5. But by the time he was through with high school, this one time Twins pitcher who also led his basketball team to a state title in 1958, had set Ohio high school pitching records that will never be broken: a 52-1 career record, 20 wins in one season and 32 straight, eight no-hitters in a season (twice), and 17 no-hitters total. Who was this guy? Dean Chance
……………………………………………………………………………………………………………………………………..
Twins Crossword Puzzles
Once you have brough the puzzle up and are ready to print the puzzle, do a right-click with your mouse and you might want to do a print preview first to get the puzzle the right size to fit on a single page. The clues for the puzzle will print on page 2.
If you are interested in having me create a unique Twins Trivia puzzle for your special event, drop me a line at jjswol@twinstrivia.com and we can discuss what you are looking for and what the cost might be. Thanks!
Twins Puzzle 1          Twins puzzle 1 answers
Know your Twins pitchers puzzle          Know your Twins pitchers puzzle answers
Twins outfielders puzzle          Twins outfielders puzzle answers