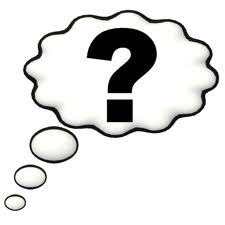 You think you know all there is to know about the Minnesota Twins? Give these questions a try. This month we have a very cool prize, it will be the recently published book "Down to the Last Pitch" by award-winning author Tim Wendel. I will be giving away just one copy to the first person to answer this months Twins trivia questions correctly so send in your correct answers to us in an e-mail at jjswol@twinstrivia.com ASAP and we will list your name and city here so everyone knows that you know your Twins history. Only the first correct entry will receive the "Down to the Last Pitch" book.
Good Luck!
 

April trivia questions
1. This former Twins player was the batter who hit the foul ball in Game 6 of the 2003 NLCS at Wrigley Field that Cubs fan Steve Bartman prevented Cubs leftfielder Moises Alou from catching with the Cubs leading 3-0 and five outs away from clinching the pennant. He eventually walked and scored as part of the Marlins' eight-run inning. Who was he?
2. Who is the first starting pitcher in Twins club history to pitch 7 scoreless innings in his major league debut?
3. Can you name this superstitious Twins player? This Twins infielder was Cuban by birth and kept a number of voodoo dolls dressed in opponents' uniforms in his locker along with mysterious potions he would mix before games. When in a slump he would shower with his uniform on to wash away the evil spirits.
4. Who is the only pitcher to throw a one-hitter for and against the Minnesota Twins?
5. Only one player in Twins history has won the Twins team triple crown by leading the team in homeruns, RBI, and average. Name him.
 GOOD LUCK!
We have our winner for our "Down to the Last Pitch" book and it is Jeremy Jurek from Andover, Minnesota

Previous months questions and answers
1. Name the only Twins player other than Harmon Killebrew to hit a home run into the second deck of the left field seats at Met Stadium. Bobby Darwin
2. What Twins announcer was belted by Twins player Danny Walton and knocked to the ground and banished from the Twins clubhouse for the rest of the season after making a racial slur about Walton's new baby. Larry Calton
3. Harmon Killebrew appeared in what movie? Pastime in 1990
4. Who threw out the honorary first pitch at Met Stadium for game 1 of the 1965 World Series? Vice President Hubert H. Humphrey Jr.
5. Frustrated with his outfielder's defensive play, Twins manager Gene Mauch set this players glove on fire. Willie Norwood. Maybe Gardy should consider the same with Josh Willingham?
We had several correct entries in March but the first to arrive was from Mariam Touba in New York City. Nice job Mariam!
……………………………………………………………………………………………………………………………………..
Twins Crossword Puzzles
Once you have brough the puzzle up and are ready to print the puzzle, do a right-click with your mouse and you might want to do a print preview first to get the puzzle the right size to fit on a single page. The clues for the puzzle will print on page 2.
If you are interested in having me create a unique Twins Trivia puzzle for your special event, drop me a line at jjswol@twinstrivia.com and we can discuss what you are looking for and what the cost might be. Thanks!
Twins Puzzle 1          Twins puzzle 1 answers
Know your Twins pitchers puzzle          Know your Twins pitchers puzzle answers