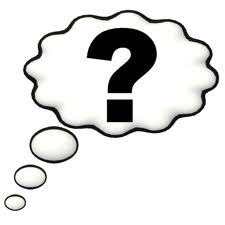 We have not done any Twins trivia questions for several months so let's give it another try. Do you think you know your Minnesota Twins trivia? Let's test your memory of Twins history. Give it a try, you just might be the winner. We have no prize, all you get is the knowledge that you know your Twins history and even if you were not able to answer the questions maybe you learned a little more about the Minnesota Twins wonderful history.
Send in your correct answers to us in an e-mail at jjswol@twinstrivia.com .
Good Luck!
February trivia questions
1. Through the 2015 system I started 88 games without appearing in relief once making me the Twins career leader in that category, who am I?
2. I pitched in a Twins career leading 460 games without a start, do you know who I am?
3. I am the last Twins player to play in all the games that the Twins played that season. Who am I and what was the year I did this?
4. I am the first Twins player to play in all the games that the Twins played that season. Who am I and what was the year I did this?
5. I have pitched in 60 games for the Twins and yet my won/lost record stands at 0-0, who am I?
 GOOD LUCK!
…………………………….

Previous months questions and answers
1. This team lost to the Twins 8-7 at Met Stadium in 12 innings in game one of a double-header but they managed to steal 12 bases off the Twins. Who was this team and for a bonus point who was the Twins catcher that allowed 11 of the 12 stolen bases in that game? Oakland A's and Glenn Borgmann was the Twins catcher.
2. Who was the last Twins pitcher to throw a pitch with Joe Mauer as the catcher? Jared Burton
3. This former Twins pitcher has at least one save against everyone one of the 30 MLB teams and he finally accomplished that feat by saving a game against the Twins, the team he first played for. Name this pitcher. LaTroy Hawkins
4. Who was the first Twins player to hit into a triple play? John Roseboro
5. Who is the only Twins player to get 5 hits and score 5 runs in the same game? Tim Tuefel at the Dome on September 16, 1983.
……………………………………………………………………………………………………………………………………..
Twins Crossword Puzzles
Once you have brough the puzzle up and are ready to print the puzzle, do a right-click with your mouse and you might want to do a print preview first to get the puzzle the right size to fit on a single page. The clues for the puzzle will print on page 2.
If you are interested in having me create a unique Twins Trivia puzzle for your special event, drop me a line at jjswol@twinstrivia.com and we can discuss what you are looking for. Thanks!
Twins Puzzle 1          Twins puzzle 1 answers
Know your Twins pitchers puzzle          Know your Twins pitchers puzzle answers
Twins outfielders puzzle          Twins outfielders puzzle answers
1965 All-Star game puzzle            1965 All-Star game puzzle answers
1965 American League Champions crossword          1965 AL Champions crossword answers