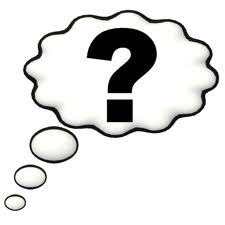 You think you know all there is to know about the Minnesota Twins? Give these questions a try. I will be giving away a Twins key chain from my personal collection to the winner of this months questions so send in your correct answers to us in an e-mail at jjswol@twinstrivia.com ASAP and we will list your name and city here so everyone knows that you know your Twins history. The first correct entry will be our key chain winner. Good Luck!
Our November Twins Trivia winner was Jeremy Jurek from Andover, Minnesota.
 

December trivia questions
1. I was the Twins first ever first round supplemental pick, who am I? For an extra bonus name the player the Twins lost to free agency to earn this pick.
2. This former Twins pitcher pitched in a Worlds Series game (not for the Twins) at the age of 19, set a record by hitting a home run in 4 straights starts for the Phillies, gave up home run number 700 to Hank Aaron, pitched for 10 big league teams and was a brother of a Hall of Famer. Can you name him?
3. I am the first Twins first round pick to make his major league debut with the Minnesota Twins, who am I?
4. I am the only Twins reliever to pitch 10 or more innings of relief in a single game, who am I?
5. Who is the oldest Twins rookie to make his major league debut with Minnesota?
GOOD LUCK!

Previous months questions and answers
1. This one time Twins pitcher once went almost two months and 84.1 innings without issuing a walk, although not in a Twins uniform, a record that still stands. RHP Bill Fischer while with the Kansas City A's in 1962.
2. What Twins players have participated in the most triple plays and how many were they involved in? Kent Hrbek and Gary Gaetti were a part of 6 Twins triple plays.
3. I am credited with winning the first MLB game on the west coast when I pitched the Giants to an 8-0 win over Don Drysdale and the Dodgers on April 15, 1958 at Seals Stadium. Later in my career I went on to pitch for the Twins in 1962, who am I? Ruben Gomez
4. What former Twins 1st round pick appeared in over 2,000 major league games but none of them were in a Twins uniform? Shortstop Jay Bell
5. Twins player, coach, manager and broadcaster Jay Thomas Kelly was drafted by which team and in what year? The Seattle Pilots drafted TK in round 8 in 1968
……………………………………………………………………………………………………………………………………..
Twins Crossword Puzzles
Once you have brough the puzzle up and are ready to print the puzzle, do a right-click with your mouse and you might want to do a print preview first to get the puzzle the right size to fit on a single page. The clues for the puzzle will print on page 2.
If you are interested in having me create a unique Twins Trivia puzzle for your special event, drop me a line at jjswol@twinstrivia.com and we can discuss what you are looking for and what the cost might be. Thanks!
Twins Puzzle 1          Twins puzzle 1 answers
Know your Twins pitchers puzzle          Know your Twins pitchers puzzle answers