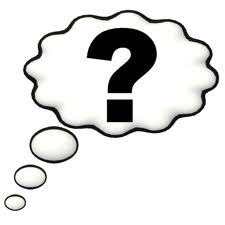 Holy Cow! Here it is almost mid-March and I have not updated my trivia questions. Turns out that no one has answered the February questions correctly so we will leave these out for the rest of March. Do you think you know your Minnesota Twins trivia? Let's test your memory of Twins history. Give these questions a try, you just might be this month's winner. This month's winners get no prize, just the bragging rights for knowing his/her Minnesota Twins history. Everyone that answers this months questions correctly will get his name listed here, so send in your correct answers to us in an e-mail at jjswol@twinstrivia.com . Good Luck!
March trivia questions
1. This former Twins player is tied with Juan Beniquez for the most teams played with in one league during his career. Who is this American league record holder and how many teams did he play for?
2. Two Twins players have gotten 4 hits in their major league debuts. One was obviously Hall of Famer Kirby Puckett, who was the other?
3. Who is the only Twins player to hit a home run in his first two major league games?
4. This Twins 1B played the entire game at first base at the Metrodome against the Cleveland Indians but failed to record a single put out making him the first player in franchise history to accomplish this feat. Name him.
5. This Twins jokester one put chunky peanut butter in a teammates underwear, who was the jokester and who was the victim?
 GOOD LUCK!
Our first and only winner so far is Father Stan Mader from Vermillion, Minnesota. Nice job!

Previous months questions and answers
1. What two Twins players have been inducted in to the World Sports Humanitarian Hall of Fame? Kirby Puckett and Harmon Killebrew
2. Only two Twins pitchers have had 10 or more wins in 10 different seasons, can you name them? Jim Kaat and Brad Radke
3. What player holds the longest hitting streak to start his Twins career and how long is the streak? Josh Willingham at 15 games in 2012
4. This Twins player ran into a neck-high crossbar while attempting to catch a foul ball during game 3 of the 1965 World Series and played in the rest of the series even though he could barely speak or turn his head. Who was he? Earl Battey
5. In January 2011 the Twins announced that they would remove the trees behind the center field wall at Target Field due to complaints by the players. How many trees were there and what kind of trees were they? 14 Black Spruce trees
……………………………………………………………………………………………………………………………………..
Twins Crossword Puzzles
Once you have brough the puzzle up and are ready to print the puzzle, do a right-click with your mouse and you might want to do a print preview first to get the puzzle the right size to fit on a single page. The clues for the puzzle will print on page 2.
If you are interested in having me create a unique Twins Trivia puzzle for your special event, drop me a line at jjswol@twinstrivia.com and we can discuss what you are looking for and what the cost might be. Thanks!
Twins Puzzle 1          Twins puzzle 1 answers
Know your Twins pitchers puzzle          Know your Twins pitchers puzzle answers
Twins outfielders puzzle          Twins outfielders puzzle answers