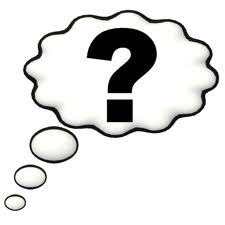 How well do you think you know your Minnesota Twins trivia? Let's test your memory of Twins history but you won't have to go back far as all the answers in this months question played for the Twins in 2016. Give it a try, you just might be the winner. We have no prize, all you get is the knowledge that you know your Twins history and even if you were not able to answer the questions maybe you learned a little more about the Minnesota Twins wonderful history.
Send in your correct answers to us in an e-mail at jjswol@twinstrivia.com .
Good Luck!
August trivia questions
1. This current Twins player has broken up three no-hitters in the ninth inning.
2. This Twins player was once a fifth round selection by the Pirates but still got his education paid for and a $1 million signing bonus.
3. I hit the 10,000th home run in the history of the Twins franchise, dating back to its beginnings as the Washington Senators in 1901.
4. Pelotero.
5. In my big league debut in 2011 I was the starting pitcher and hit a home run on the first big league pitch thrown to me.
 GOOD LUCK!
…………………………….

Previous months questions and answers
1. Only two former Twins players last name started with a "U", who were they? Ted Uhlaender and Scott Ullger
2. What Twins player was known as the "Prince of Darkness"? Scott Erickson
3. When I played for the Twins I wore number "0", who am I? Junior Ortiz
4. When the Twins acquired me in a trade I was Davis Arias but I changed my name to what? David Ortiz
5. Who is the only pitcher to hit a home run for the Twins in his first big league game? Hal Haydel
Congratulations to Jeremy Jurek for answering all of the July questions correctly.
………………………………………………………………………………………………………………………………….
Twins Crossword Puzzles
Once you have brough the puzzle up and are ready to print the puzzle, do a right-click with your mouse and you might want to do a print preview first to get the puzzle the right size to fit on a single page. The clues for the puzzle will print on page 2.
If you are interested in having me create a unique Twins Trivia puzzle for your special event, drop me a line at jjswol@twinstrivia.com and we can discuss what you are looking for. Thanks!
Twins Puzzle 1          Twins puzzle 1 answers
Know your Twins pitchers puzzle          Know your Twins pitchers puzzle answers
Twins outfielders puzzle          Twins outfielders puzzle answers
1965 All-Star game puzzle            1965 All-Star game puzzle answers
1965 American League Champions crossword          1965 AL Champions crossword answers
Know your 2016 Twins crossword          Know your 2016 Twins crossword answers