Baseball is fun to watch but to those of us that really love the game, baseball is all about the memories, the numbers, and the historical statistics. Hopefully this page will allow you to view, learn about, and enjoy some of the most interesting and historical games games that our Minnesota Twins have ever played.
Twins post season box scores and play by play are listed below.
"The box score is the catechism of baseball, ready to surrender its truth to the knowing eye." – Author Stanley Cohen in The Man in the Crowd (1981)
If you want to see a graphical play-by-play of any Minnesota Twins game ever played, just click on the Backtobaseball.com icon and pick the game or games you want to watch.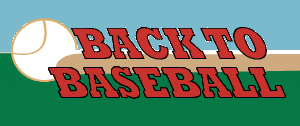 Twins longest 9 inning game – July 23, 2016 – Fenway Park – Twins beat Red Sox 11-9
Twins strike out 20 times – April 24, 2016 – Nationals Park – Twins lose 6-5 in 16 innings
Twins shock Tigers with 9th inning rally – July 10, 2015 – Target Field – Twins win 8-6
85th MLB All-Star game – July 15, 2014 – Target Field – AL beats NL 5-3
BJays walk 8 Twins in 8th inning – April 17, 2014 – Target Field – Twins win 9-5 (game 2)
Jered Weaver and Angels no-hit Twins – May 2, 2012 –  Angel Stadium – Twins lose 9-0
Longest game at Target Field – June 17, 2012 – Target Field – Twins beat  Brewers 5-4
Twins start game with 8 hits – June 21, 2011 – AT&T Park – Twins beat SF Giants 9-2
Twins fifth no-hitter (Liriano) – May 3, 2011 – US Cellular Field – Twins beat WSox 1-0
First game at Target Field – April 12, 2010 – Target Field – Twins beat Red Sox 5-2
2009 game # 163 – October 6, 2009 – Metrodome – Twins beat Tigers 6-5 in 12 innings
Final scheduled game in Metrodome – October 4, 2009 – Metrodome – Twins win 13-4
Michael Cuddyer hits for the cycle – May 22, 2009 – Metrodome – Twins win 11-3
Jason Kubel hits for the cycle – April 17, 2009 – Metrodome – Twins 11 and Angels 9
2008 game # 163 – September 30, 2008 – US Cellular Field – Twins lose 1-0
Carlos Gomez hits for the cycle – May 7, 2008 – US Cellular Field – Twins win 13-1
Johan Santana whiffs 17 – August 19, 2007 – Metrodome – Twins beat Rangers 1-0
Twins end A's 20 game win streak – September 6, 2002 – Metrodome – Twins win 6-0
Twins whip Indians 23 to 2 – June 4, 2002 – Metrodome – Twins win 23-2
Twins rally big time – May 10, 2000 – Metrodome – Twins beat Indians 10-9
O's Cal Ripken gets hit #3,000 – April 15, 2000 – Metrodome – Twins lose 6-4
Twins 4th no-hitter (Milton) – September 11, 1999 – Metrodome – Twins beat Angels 7-0
Twins win game #3,000 – May 4, 1999 – Metrodome – Twins beats Yanks 8-5
David Wells perfect – May 17, 1998 – Yankee Stadium – Twins lose 4-0
Twins first interleague game – June 13, 1997 – Astrodome – Twins win 8-1
Molitor gets hit #3,000 – September 16, 1996 – Kauffman Stadium – Twins lose 6-5
Twins pound Tigers 24 to 11 – April 24, 1996 – Tiger Stadium – Twins win 24-11
Twins 3rd no-hitter (S. Erickson) – April 27, 1994 – Metrodome – Twins win 6-0
Twins DH Winfield gets hit #3,000 – September 16, 1993 – Metrodome – Twins win 5-4
Twins longest extra-inning game – August 31, 1993 – Metrodome – Twins 5 and Indians 4
Twins hit 4 HR's in the 5th – May 2, 1992 – Yankee Stadium – Twins win 7-6
Puckett has another 6 hit game – May 23, 1991 – Metrodome – Twins lose 10-6
All 10 Yankee runs unearned – July 22, 1990 – Metrodome – Twins lose 10-6
No KO's and no BB's  – August 4. 1988 – Exhibition Stadium – Twins beat Bjays 2-1
Blyleven wins career game #250 – June 19, 1988 – Metrodome – Twins beat Mariners 3-1
Kirby Puckett goes 6 for 6 – August 30, 1987 – County Stadium – Twins win 10-6
Two 300 game winners start – August 4, 1987 – Anaheim Stadium – Angels win 12-3
Joe Niekro caught with nail file – August 3, 1987 – Anaheim Stadium – Twins win 11-3
Not 1 but 2 milestones here – August 1, 1986 – Metrodome – Twins 10 and A's 1
Twins win game #2,000 – September 25, 1985 – Arlington Stadium – Twins win 5-1
56th MLB All-Star game – July 16, 1985 – Metrodome – NL beats AL 6-1
Twins blow a 8-0 lead – May 13, 1985 – Yankee Stadium – Yanks beat Twins 9-8
Twins blow a 10-0 lead – September 28, 1984 – Cleveland Stadium – Twins lose 11-10
Twins quickest 9 inn. game – September 28, 1982 – Exhibition Stadium – Twins lose 3-0
First game at the Metrodome – April 6, 1982 – Metrodome – Twins lose 11-7
Final game at Met Stadium – September 30, 1981 – Met Stadium – Twins lose 5-2
Gary Ward hits for the cycle – September 18, 1980 – County Stadium – Twins lose 9-8
Twins score 10 times in the first – April 27, 1980 – Met Stadium – Twins win 20-11
Twins have 12 extra-base hits – May 8, 1979 – Met Stadium – Twins win 16-6
Mike Cubbage hits for the cycle – July 27, 1978 – Met Stadium – Twins win 6-3
End to a historic batting title race – October 3, 1976 – Royals Stadium – Twins win 5-3
Lyman Bostock hits for the cycle – July 24, 1976 – Comiskey Park I – Twins win 17-2
A very unusual day at the Met – July 4, 1976 – Met Stadium – Twins 9 and Angels 5
Larry Hisle hits for the cycle – June 4, 1976 – Memorial Stadium – Twins beat O's 8-6
Twins bat out of order – June 9, 1975 – Cleveland Stadium – Twins win 11-10
Nolan Ryan no-hits Twins – September 28, 1974 – Anaheim Stadium – Angels win 4-0
Cesar Tovar hits for the cycle – September 19, 1972 – Met Stadium – Twins win 5-3
Twins win game # 1,000 – July 12, 1972 – Met Stadium – Tins beat Brewers 7-1
Longest game at the Met – May 12, 1972 – Met Stadium – Brewers 4 and Twins 3
Twins blow 9-1 lead to Yankees – July 30, 1971 – Met Stadium – Yankees beat Twins 11-9
Blue no-hits Twins- September 21, 1970 – Oakland Coliseum – Oakland A's 6 and Twins 0
Carew is 1st Twin to hit for cycle – May 20, 1970 – Municipal Stadium – Twins win 10-5
Twins end McNally's 17 game win streak – August 3, 1969 – Met Stadium – Twins win 5-2
Cesar Tovar plays all 9 positions- September 22, 1968 – Met Stadium- Twins beat A's 2-1
Catfish perfect against Twins – May 8, 1968 – Oakland Coliseum – A's beat Twins 4-0
Twins second no-hitter (Chance) – August 25, 1967 – Cleveland Stadium – Twins win 2-1
A perfect game? Nope – August 6, 1967 – Met Stadium – Twins beat Red Sox 2-0
Jim Merritt pitches 13 innings – July 26, 1967 – Yankee Stadium – Twins win 3-2
Twins win game # 500 – August 23, 1966 – D.C. Stadium – Twins beat Senators 7-0
Twins hit 5 HR's in one inning – June 9, 1966 – Met Stadium – Twins beat KC A's 9-4
"Catfish" vs "Mudcat" – September 20, 1965 – Met Stadium – KC A's beat Twins 8-2
36th MLB All-Star game – July 13, 1965 – Met Stadium – NL wins 6-5
Twins and RSox hit 9 HR's at Fenway – May 25, 1965 – Fenway Park – Twins win 17-5
Twins hit 4 consecutive HR's in the 11th – May 2, 1964 -Municipal Stad. – Twins win 7-3
Killebrew knocks 3 out of the park – September 21, 1963 – Fenway Park – Twins win 13-4
Allison hits 3 HR's in a game – May 17, 1963 – Cleveland Stadium – Twins win 11-4
Twins first no-hitter (Kralick) – August 26, 1962 – Met Stadium – Twins beat A's 1-0
Two Twins pitchers hit home runs – August 20, 1961-Wrigley Field-Twins beat Angels 9-7
Versalles first Twin to get 5 hits – May 27, 1961 – Griffith Stadium – Twins lose 14-4
Jim Gentile hits 2 grand slams – May 9, 1961 – Met Stadium – Twins lose to Orioles 13-5
First Twins home game – April 21, 1961 – Met Stadium – Twins lose to Senators 5-3
First ever Twins game – April 11, 1961 – Yankee Stadium – Twins beats Yankees 6-0
………………………………………………………………………………………………………………………………………………
Twins Post Season Box Scores and Play by Play
2010 ALDS – Twins vs New York Yankees – Game 1 – Game 2 – Game 3 – Yankees sweep series 3-0
2009 ALDS – Twins vs New York Yankees – Game 1 – Game 2 – Game 3 -Yankees sweep series 3-0
2006 ALDS – Twins vs Oakland A's – Game 1 – Game 2 – Game 3 –   A's sweep the series 3-0
2004 ALDS – Twins vs New York Yankees – Game 1 – Game 2 – Game 3 – Game 4 -Yankees win series 3-1
2003 ALDS – Twins vs New York Yankees – Game 1 – Game 2 – Game 3 – Game 4 – Yankees win series 3-1
2002 ALCS – Twins vs Anaheim Angels – Game 1 – Game 2 – Game 3 – Game 4 – Game 5 – Angels win series 4-1
2002 ALDS – Twins vs Oakland A's – Game 1 – Game 2 – Game 3 – Game 4 – Game 5 – Twins win series 3-2
1991 World Series – Twins vs Atlanta Braves – Game 1 – Game 2 – Game 3 – Game 4 – Game 5 – Game 6 – Game 7 – Twins win World Series 4 games to 3
1991 ALCS – Twins vs Toronto Blue Jays – Game 1 – Game 2 – Game 3 – Game 4 – Game 5 – Twins win the series 4-1
1987 World Series – Twins vs St. Louis Cardinals – Game 1 – Game 2 – Game 3 – Game 4 – Game 5 – Game 6 – Game 7 –  Twins win the World Series 4 games to 3
1987 ALCS – Twins vs Detroit Tigers – Game 1 – Game 2 – Game 3 – Game 4 – Game 5 – Twins win the series 4-1
1970 ALCS – Twins vs Baltimore Orioles – Game 1 – Game 2 – Game 3 – Orioles sweep the series 3-0
1969 ALCS – Twins vs Baltimore Orioles – Game 1 – Game 2 – Game 3 – Orioles sweep the series 3-0
1965 World Series – Twins vs Los Angeles Dodgers – Game 1 – Game 2 – Game 3 – Game 4 – Game 5 – Game 6 – Game 7 – The Dodgers win the World Series 4 games to 3
Box scores provided to you courtesy of Baseball Almanac and Baseball Reference