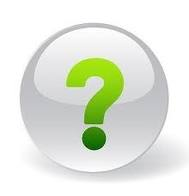 Last night Cleveland Indians third baseman Lonnie Chisenhall had a game for the ages, going 5-for-5 with three home runs and nine RBIs in the Indians' 17-7 win over the Rangers. Chisenhall was the first player since 1920, when the majors started compiling RBIs, to bat 1.000 in a game with as many as three homers and nine RBIs.
So the question for today is: Since the Twins came into existence in 1961 they have had 54 instances of a Twins batter getting six or more RBIs in a single game. Three former Twins have done it on four occasions. Can you name these three Minnesota Twins hitters?
The answer is Tony Oliva, Torii Hunter, and Jason Kubel
Bonus question: Two Twins catchers have had games where they had seven RBIs in a single game, can you name these catchers?
The answer is Joe Mauer and A.J Pierzynski
No prizes, just testing your Twins history knowledge and your memory. GOOD LUCK!