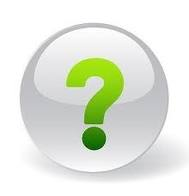 With the 2012 season less than two weeks away it is still very difficult to predict to will be on the Twins 25 man roster when the Twins take on the Orioles in Baltimore on April 6th. That is not normal for the Twins of recent years but when you lose a few veterans to free agency and the team is coming off a 63-99 record you should not be surprised that there are questions everywhere. I do think the Twins will make a trade or two before the season opens and who knows who might suffer an injury that could change everything. An injury could dramatically change the starting line-up and who makes the 25 man roster on opening day. Here is how I see the team starting the season, I don't think it will stay that way for long but here is how I see the Twins coming out of the starting gate.
Catcher – The starting catcher will obviously be Joe Mauer who hopefully can catch 120-130 games and play some first base and DH. His primary back-up will be Ryan Doumit. I think the Twins need to carry a 3rd catcher because Mauer and Doumit are both injury prone and will play other positions. I would not be surprised to see all three of their catchers playing in the same game now and then. The Twins third catcher this year will be J.R Towles (an easy addition to the 40 man roster) because the Twins will trade Drew Butera before the season starts to a team that needs a back-up catcher. The Twins are loyal to a fault sometimes and since they have no room in the majors for Butera, they will try to find him a big league job somewhere. Josh Willingham was a catcher earlier in his career so he could be an emergency back stop for Gardy too.
1B – The Twins black hole, the huge unknown. Justin Morneau should be here but I'm afraid we won't be seeing a lot of Justin at 1B. If Morneau could regain his health, play 1B and even be 90% of what he was in the past, this Twins team would be dramatically better and the team make-up would be much different. The Twins primary first baseman for now and the forseeable future is Chris Parmelee but you will also see Mauer here and Doumit will also show up at first for  a few games and even Luke Hughes can play here if needed.
2B – Belongs to Alexi Casilla but Alexi has played over 100 games in a season only once and that was back in 2006 in the minors. The switch hitting Casilla could really provide a big lift to the team if he can stay healthy and play 150+ games but I think we can count on Alexi taking a mini vacation on the DL this year too. Casilla is a streaky hitter but he has provided some key hits for the Twins over the years. Terry Ryan has always been a Casilla fan but I think he is looking at this year as a "make it or break it season" for Alexi, he either proves he can do it this year or he is history. The back-up second baseman is Luke Hughes but Jamey Carroll can play second too. In an emergency Trevor Plouffe can also play there.
SS – Free agent acquisition Jamey Carroll will start the season at short but I don't see him holding on to this role for long. Carroll has had over 400 at bats only twice in ten big league seasons, why should things change at 38 years of age? I think by mid June we will see the Brian Dozier shortstop era begin and Carroll who was signed for two years will become the utility player the Twins are looking for, albeit a bit on the expensive side. Casilla will play some short in a back-up role and if the Twins are really in dire straights, they can slip Hughes or Plouffe over there for a game or two.
3B – Should belong to Danny Valencia but he needs to prove he is a big leaguer. Last year was a real downer for Valencia both in the field and at the bat. Hopefully Valencia gets his head screwed on straight and starts playing like he can. Valencia is not the .311 hitter he showed us in 2010 but he is also not the .246 hitter he forced us to watch in 2011 either. Danny needs to adjust his attitude too, he is not a super star so he had better quit acting like one because Minnesota fans will not tolerate it. Hughes is Valencia's back-up but Carroll and Casilla could play third in a pinch too. In the unlikely event that Valencia is really the 2011 version, hopefully Sean Burroughs is still with the Twins and can be called up. Burroughs can hit, although not with a lot of power and I see him as the last player cut and the Twins 26th man.
LF – Will be manned by Josh Willingham just like I said all along since the Twins signed him. Gardy announced that Willingham is his left fielder after trying Willingham in right all spring. It will be interesting to see how Twins fans react to Willingham as the Twins have not had a hitter like Willingham in some time. Josh did hit a career high 29 home runs in Oakland last season but he also struck out 150 times and had a .246 average. Willingham was a catcher earlier in his career so speed is not his game and he is 33 years old and now there are reports that his arm is not as good as the Twins may have thought. Back-ups here would be Ben Revere, Denard Span, and Trevor Plouffe.
CF – Will be patrolled by Denard Span. The fly in the ointment here would be if Span is not totally recovered from his neck pain or his concussion from last season. Span needs to stay healthy, hit at least .285 steal 25 bases and score about 100 runs if he wants to meet Twins expectations of him in the lead-off spot. The only other outfielder the Twins have to play center is the speedy Ben Revere and he can cover center but his hitting is not all it could be and he throws like a grandmother. The Twins say that Span's throwing is improved but you can't make silk from a pigs ear. With Willingham in LF and who ever plays RF be it Doumit, Plouffe, Parmelee, Span and or Revere will have to cover a lot of ground in center because they are the only two outfielders with any speed what so ever.
RF – I think you will see a number of players out here but I think that Ryan Doumit and Trevor Plouffe will get the majority of the time in right. But who ever the Twins put in right other that Span or Revere has to be considered a defensive liability. I think Twins fans will be shocked at how many balls don't get caught in left and right this season. Who ever plays right might just be keeping the position warm for when Joe Benson gets called up later this season. Benson's call-up may even move Span to RF.
Bench – Luke Hughes is out of options and is a nice hitter to have coming off the bench. Luke can play all four infield positions, just not well enough to be a starter in any of them. The second bench player is catcher  J.R. Towles who I think beats out Drew Butera. I know that Towles is a .187 hitter as compared to Butera's .178 but Towles at least has a chance to be a better hitter, I don't think Butera does. Towles is a good catcher too and earlier this spring I saw him playing 3B and he wasn't too shabby for a catcher. Butera gets traded. The third member of the Twins bench is Trevor Plouffe the former SS/2B and now an outfielder. Plouffe has some pop in his bat and hopefully he can learn to play the outfield just as Michael Cuddyer did many years earlier and he can still play 2B/SS  if things get hinky for Gardenhire. Ben Revere has my final bench spot simply because the Twins need someone like him to take over in LF or RF late in the game when the Twins have a lead or to come off the bench as a pinch-runner to steal a base.
SP – Is all locked up assuming there are no injuries. Francisco Liriano coming off his best spring ever is pitching like his Twins career depends on it and it is about time. I am not going to get too excited  just yet with Francisco because I know how quickly things can fall apart for him. What a treat it would be if Liriano finally pitched like the ace many predicted he would be. Having said that, if someone offers me an arm and a leg with potential, I trade Francisco so fast it would make your head spin. Scott Baker has the potential to be a very good pitcher but he has hit the 200 inning mark just once in his seven-year career but he is only 30. What frustrates me about Baker is that when he gets some runners on base he turns the game into slo-mo. One more thing, Scott never shows any emotion, some would say that is a good thing, I would say hogwash, I have no problem when a pitcher comes into the dugout after giving up a couple of runs and slams his glove to the bench, show me your care Scott Baker! Baker is like Camilo Pascual in that he likes to take a summer break to the DL list once a year or so, count on it. Carl Pavano is not a great pitcher but he is one of those inning eaters who wants to win. Pavano can pitch on my team any time. Nick Blackburn is my number 4 SP, but I gotta say I don't understand him at all. Blackie is a sinkerballer who has some great games and others that he just stinks, you just don't know who you are going to get on any given day. When Nick is healthy, he can throw some innings. The fifth starter is the newest addition, Jason Marquis. I think you will find Marquis to be Pavano like except he gives up fewer hits but walks more batters and when healthy he too will give you 200 innings. The next starter in line should one of the five get hurt or traded is probably Liam Hendriks who could be a lot like Brad Radke if all goes according to plan. Maybe late in the season there may even be a Kyle Gibson sighting, that would be cool.
Bullpen – The Twins bullpen is anchored by closer Matt Capps and I don't have nearly the issues with Capps that many other bloggers and fans have. He is not the 3 up 3 down kind of closer but he will get the job done when the scoreboard shows the Twins leading late in the game. If former Orioles manager and Hall of Famer Earl Weaver was the Twins manager today he would call Capps a "two-pack closer".  That meant that Weaver, a heavy smoker could go through two packs of cigarettes as he watched his closer finally shut down the opposition. The set-up guys are left hander and Minnesota native Glen Perkins who escaped the Twins doghouse last season and found his niche with the ballclub and was arguably the Twins top pitcher in 2011. The RH set-up guy appears to be Jared Burton a free agent from this past off-season. Burton is only 30 but he has some injury baggage but a few years ago he was touted to be the Reds closer of the future. Burton has a nice career 7.6 SO/9 but the down side is that he also has a 3.9 BB/9, kind of a more experienced Alex Burnett. The left-handed former starter Brian Duensing will spend the season in the bullpen this year where he is probably better suited. The big right-hander Anthony Swarzak has lost some weight this off-season and some say he has locked down a bullpen spot but I don't think he has pitched all that well this spring but he has not pitched poorly enough not to earn a spot in the Twins bullpen either. Swarzak is versatile and can pitch several days in a row and that makes him a Twin in 2012. The 28 year-old left handed Matt Maloney is a surprise to me. The former Cincinnati Redleg is striking them out right and left this spring and he has good control, yes, I know, spring training stats mean squat but you have to base your decision on something and that is all I have to go on right now. Maloney seems too good to be true but the Twins "have caught lightning in a bottle" before when they went searching for relief pitchers, maybe they did it again. The final bullpen spot I think is still up in the air between Alex Burnett, Jeff Manship and Kyle Waldrop, all right handers and all with some Twins experience on their resume. If you go strictly by the numbers this spring, Waldrop is the guy for you but Burnett has the most experience and according to Twins management, has upside going for him so I gave the final bullpen spot to the Alex Burnett.
So that is it, that is how I see the Twins roster shaping up for the 2012 season. I would like to tell you that the Twins will contend for the AL Central title this year but I just don't see that in the cards. I do see the Twins roster turning over as the season moves along and players like Chris Parmelee, Brian Dozier, Joe Benson, Liam Hendriks, Carlos Gutierrez, Kyle Waldrop, Lester Oliveros and maybe Kyle Gibson taking on bigger roles at Target field. A number of Twins players will be out to prove that they are still bonified big leaguers this season. 2012 will be a season of change in Minnesota and the July 30 trade deadline could keep GM Terry Ryan real busy. Never the less, I am ready to see the Minnesota Twins open the 2012 season. WIN TWINS!
How about the batting order on opening day? here is how I see it.
Span – CF – bats left Carroll – SS – bats right Mauer – C – bats left Morneau – DH – bats left Willingham – LF – bats right Doumit – RF – switch hitter Valencia – 3B – bats right Parmelee – 1B – bats left Casilla – 2B – switch hitter  
Morneau hitting fourth and Willingham fifth is just Gardy's loyalty to Justin and reward for his years of Twins service. Morneau and Willingham will switch spots in the batting order very soon.