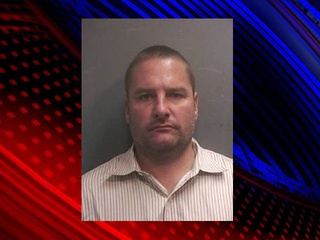 September 29, 2009 – Former Minnesota Twins Rookie of the Year Chuck Knoblauch now faces a felony criminal charge in Texas for an alleged attack on his common-law wife outside their Memorial-area home. Knoblauch turned himself into authorities on Tuesday after investigators obtained a warrant for his arrest. He's accused of beating, then choking his wife during a drunken rage early in the morning of Friday.
Knoblauch was drafted by the Minnesota Twins in the first round (25th overall) of the 1989 amateur draft. Knoblauch won the starting 2B job in the spring of 1991 and was a key player in the Minnesota Twins World Championship season in which he also won the American league Rookie of the Year award. After a contract dispute, Chuck Knoblauch was traded by the Twins to the New York Yankees for Brian Buchanan, Cristian Guzman, Eric Milton, Danny Mota and cash on February 6, 1998. Not long after his arrival in New York, Knoblauch started having problems throwing to first base and that eventually led to the Yankees letting Knoblauch go via free agency in November of 2001. The Kansas City Royals signed Knoblauch in 2002 but he only played 80 games there before he announced his retirement.
Chuck Knoblauch was one of more than 100 players who were accused of using performance-enhancing drugs in the 2007 Mitchell Report on baseball's steroids era. Knoblauch later acknowledged using performance enhancers.